Where Memorable Events Happen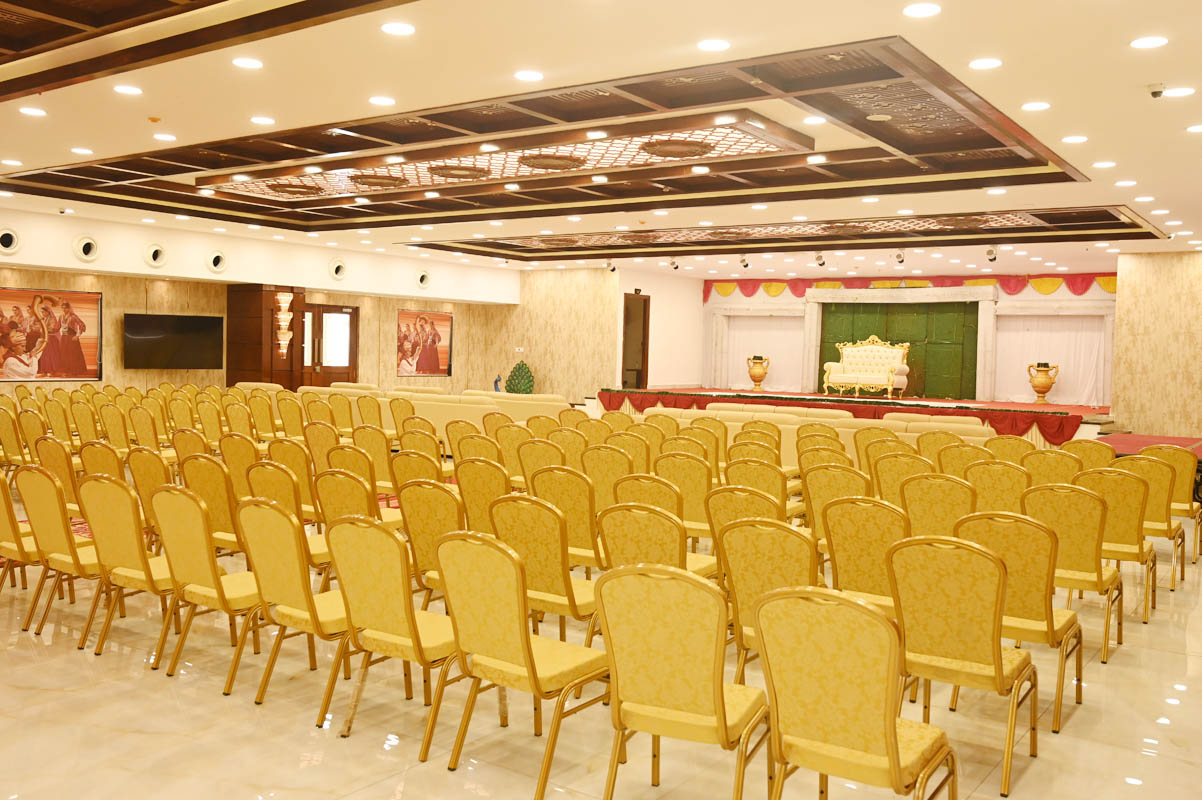 IBHA is a stylish and premier space which lends itself perfectly to spectacular weddings & corporate events. From Birthday party, half saree, Mehndi, Engagement Party, Sangeet, conferences, awards dinners and company parties to product launches and exhibitions. It has one singular goal, to impress. The integrated AV and technical inclusions are comprehensive, we strive to make every event come to life with food, decor and service that is customized to your taste and budget at competitive pricing. You always want your Celebrations to be the brightest and organized on the best level possible. Like in "Siri Hall", the standards of every celebration you search in the success of choosing a banquet hall.
You always want your Celebrations to be the brightest and organized on the best level possible. We are there for you to make it possible and remember for generations.
Setting the mood for the special day, our décor concepts are elegant, simple and a personal style statement. Our team of highly experienced production and technical personnel organize a perfect style, setting and theme – from start to finish. We provide all services under one roof thus saving time and money. We offer customized solutions so you may pick any service or all services according to your personal choice and budget.
Our special customized services:
Choice of traditional or contemporary décor with schematic lighting, floral arrangements and tabletop layout.
Spacious hall offering comfortable seating arrangement to all guests
Photography & Videography arrangement
Customized facilities to suit your budget
The modern dining hall accommodate up to 350 to 400 persons in theatre-style seating while 250 to 300 persons in round-table seating at a time.
In Addition, we have 2500 Sq feet buffet area.
Centralized Air-condition facility
LED WALL with live program
Background music.
Our hall is a perfect fit for medium to large events. Be it any ceremony, we never leave any stone unturned to make it the best moment of your lives.
            It is said that the food at the wedding leaves a lasting impact. You have been probably planning for the D-day for years. Don't let stress spoil your plans. We are a one stop shop for catering arrangements for engagement, weddings and reception. We suggest, plan and coordinate cuisine styles taking care of both taste and presentation.
Our special customized services:
Comprehensive catering to suit communities, religions and personal preferences
Fruits and vegetable salad
Indian sweets
Choice of vegetarian or non-vegetarian fare
We go beyond for our clients, going the extra mile to make your wildest imaginations a reality.
Key Features Of The Facility